TWITTER FEED
The #Skyfleet is not only loyal, but passionate! Check out this #Skycoin fan video submitted by the very talented Cyrus T!

https://t.co/FkZ2qOxbgY

$SKY $ETH $BTC
#NetNeutrality #freedom #blockchain #decentralized #internet #nextgeneration
Such a great candid shot of Synth and @maxkeiser hanging out on a beautiful Puerto Rican afternoon! Stay tuned for video where they discuss global politics, economics, monetary systems, $BTC, fiat currencies and more! @CoinAgenda (Photo credit @mySkyfi)
$SKY #NetNeutrality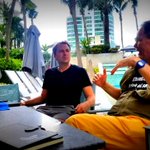 #Skyfleet, we've spent the last 7 years building a foundation for long term success. See the Long Road we've travelled to become a revolutionary blockchain ecosystem. Subscribe to the official #Skycoin #YouTube channel also if you haven't already.
https://t.co/vw9NUzL1vz
The #Skycoin project is now more than 9,000 followers strong! We are extremely grateful and realize that our success would be impossible without your support. Thank you #Skyfleet! $SKY $ETH $BTC
#Skywire #Skyminer #milestones #netneutrality #CryptoNews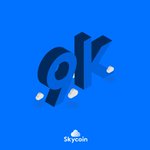 Enter the official 2018 Skycoin Skyminer contest and win up to 40 $SKY!!
We're awarding #Skycoin for the most creative, compact, and ridiculous #Skyminer designs! Contest ends 4/30.
See https://t.co/pJbLUp6MVM for more info
#NetNeutrality $ETH $BTC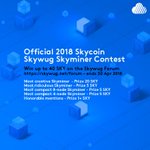 The #Skycoin #Skyminer is your bridge to internet freedom. Read how you can join the revolution, and with your Skyminer, help usher in the new era of cryptocurrency https://t.co/VFQ7oBnMES

#NetNeutrality #decentralized #blockchain $SKY $ETH $BTC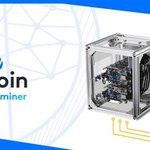 #CX is a specification and next generation programming language that goes far beyond "smart contracts".

#SkyBytes
#Skycoin #blockchain #decentralized #internet #NetNeutrality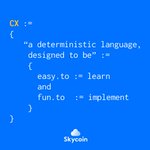 By popular demand, we're excited to share with you this exclusive report on Coin Hours, the 'fuel' of the #Skywire network! Quickly learn how you will earn and spend Coin Hours, and become an integral part of this emerging technology: https://t.co/2Am29BGnTW
$SKY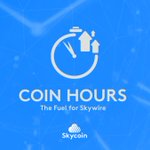 It was a pleasure talking #Skycoin, the future of the internet, and #KittyCash with you Max! @maxkeiser
Our accomplished development team is delivering the #Skywire testnet ahead of schedule!! Ready your #skyminer for launch and read up on this fast approaching, pivotal event: https://t.co/P4PcaDiMZM

#Skycoin $SKY #decentralized #internet #NetNeutrality KittyCash Community Giveaway is live! Join us to get a chance to win 1 of 10 unique kitties this week and another 10 next week! We ❤️ KittyCash!
https://t.co/SRkLyB9SxM #Skycoin #KittyCash #IKO #Kitties #giveaway #GiveawayAlert #GiveawayFriday
Thanks to all of our participants, making Day 3 of our 5 $SKY giveaway a success! Martin, don't tell Synth this, but we agree with you! We're very thankful to have him at the helm! Beautiful #Skyminer too!

#Skycoin #decentralized #internet #blockchain #Freedom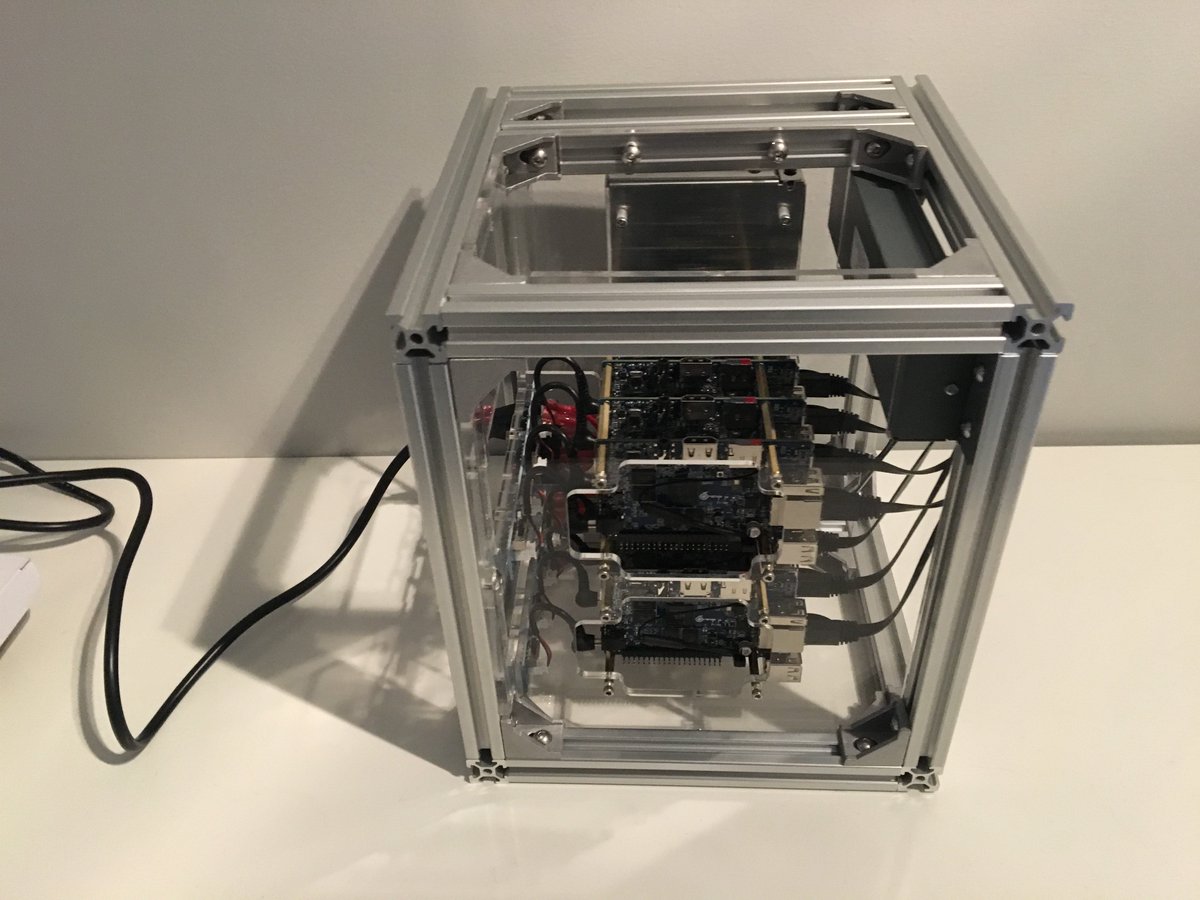 Martin
@vilumartin
@VentureCoinist @Skycoinproject lead dev Synth, you'll find him in their telegram group. Smartest guy since Satoshi. Working prototype - Skywire testnet. Here's my miner/testnet router $sky #skycoin
Check out our friends at @KittyCash_com . We've heard they might be giving away some free Kitties and merch! Be sure to give them a follow and wait for a next tweet! #KittyCash #giveaway #GiveawayFriday #Skycoin #Skyledger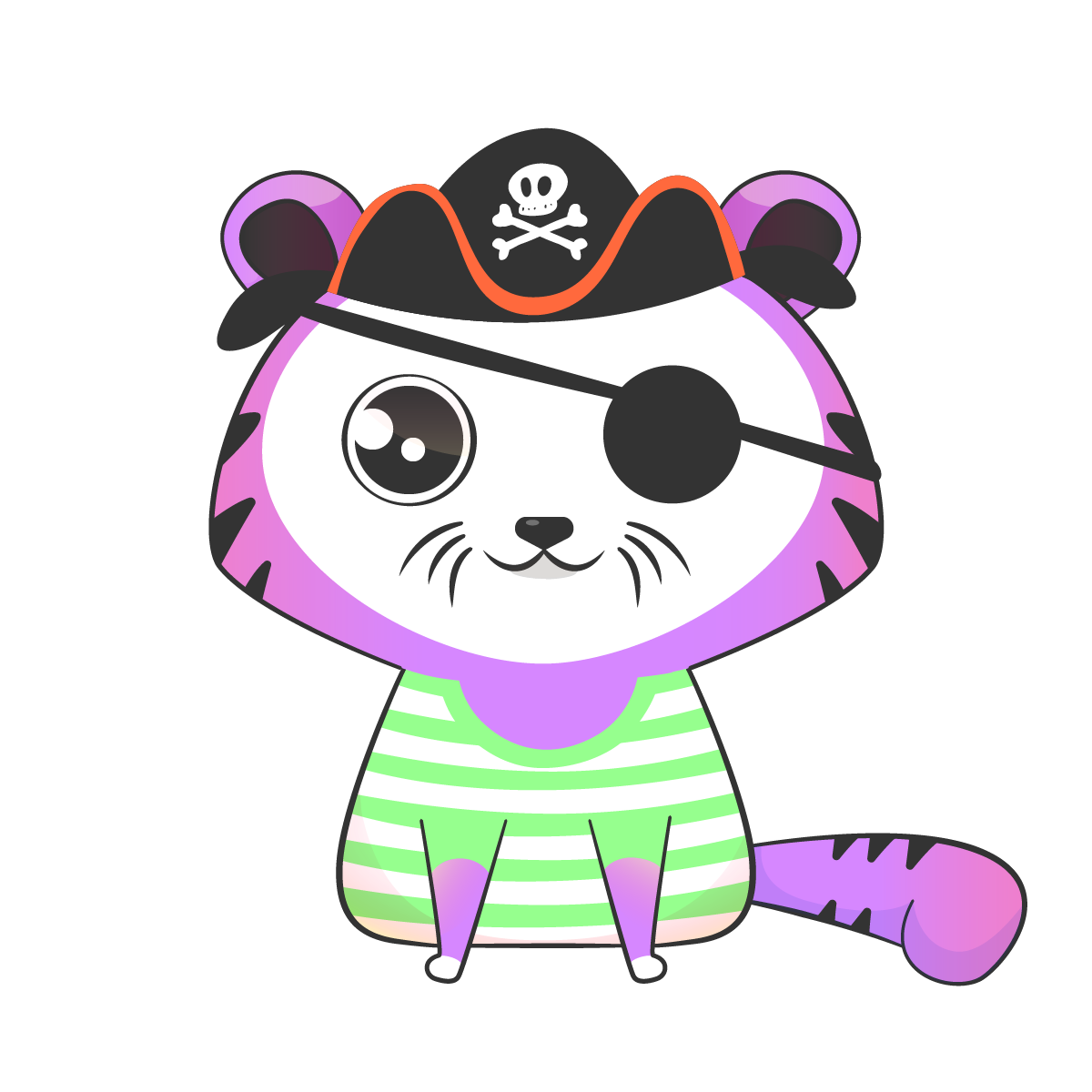 KittyCash
@KittyCash_com
There's only one thing we love as much as our community - GIVEAWAYS! @KittyCash_com is bringing you our very first KittyCash Community Giveaway! Want to be in a chance to win 1 of 20 unique kitties? Give us a follow and watch out for the next tweet! We ❤️ KittyCash!
Solar Bankers leverages Skycoin's #Skyledger to allow users to trade energy directly with their neighbors! This revolutionary project is currently being piloted in Turkey and Dubai!
@SolarBankers_
https://t.co/oPNvM5gzoB

#Skycoin $SKY #SunCoin #ICO #decentralized #blockchain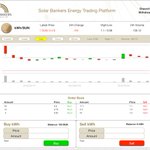 Load More...