TWITTER FEED
Corporations all over the world are showing interest in the blockchain, and are exploring #blockchainasaservice. Built on the foundation of #Nxt, #Ardor presents a unique parent-child architecture that is gaining their attention. https://t.co/uXqE1XRq9Z Thanks to @themerklenews
You've probably heard of 'Proof of Work' and 'Proof of Stake' – this article explains what they both mean and what the fundamental differences between them are. #Nxt and #Ardor are the pioneers in the space https://t.co/ePlNsnIK1u Thx @LiveBitcoinNews
Developer call! We need participants at the #Ardor hackathon in Norway. Come work with us: https://t.co/Lf9fmIpFI1. And Join @Jelurida co-founder @lioryaffe and many other innovative thought leaders March 21st at @sfimechatronics Autonomy Conference. https://t.co/Ovx3Stmnlv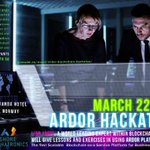 #Nxt is as the core of #Jelurdia service offering, making Jelurida a real candidate to be a blockchain-based payment disruptor. The future of Blockchain and payment processing is bright, and we are at the heart of it https://t.co/9qYtJSOMju @ReubenJackson32 and @hackernoon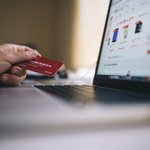 Working as a team, and led by Lior Yaffe, Jelurida and #Ardor Blockchain as a Service made it to the top 5 finalists of the #4YFN Startup pitches. We believe in our tested and true product #Nxt and know 2018 will show it's real value to the world.
#Nxt is proud to be the first currency to Rely Solely on Proof-of-Stake for Consensus. Thank you to @coinspeaker for the detailed look at how this works with #Nxt, #Ardor, and #jelurida. https://t.co/CgJOS0HCuZ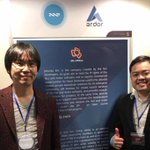 #Nxt is the technology that powers the #Ardor Blockchain-as-a-Service (BaaS) framework. Businesses can now create blockchain apps from scratch, using all the power of #Nxt. Thx to @bitnewsbot for the excellent comparison doc. https://t.co/f5MwHXZZGe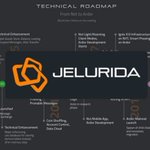 Those wishing #Nxt and #Ardor would be higher, now. Remember, revolutions like this don't happen overnight, but we can all agree Blockchain is guaranteed to change your life somehow. Our Blockchain will help people create the future! https://t.co/xJnIVBGh0z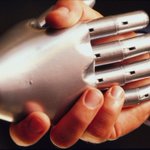 Blockchain is the Future. We are committed to providing nothing less and the journey will be an interesting one. RT@of_beasting
@Jelurida roadmap is tight
Developer call! We need participants at the #Ardor hackathon in Norway. Come work with us: https://t.co/5yXr7avOOw. And Join @Jelurida co-founder @lioryaffe and many other innovative thought leaders March 21st at @sfimechatronics Autonomy Conference https://t.co/kmWX717tNC
#Nxt remains one of the largest market-caps in Crypto. NXT is very alive, and together with the Jeurida family of companies, continue to be two of the most promising Crypto offerings in the market today. Both #Nxt and #Ardor make the top tens - On we go! https://t.co/cwdKZmneid
New #Nxter newsletter is out! This week #Jelurida will present at #4YFN and #MWC in Barcelona. Jelurida also created a faucet account for users of the #Ardor client who want to convert a small amount $AEUR and $IGNIS into $ARDR; this and much more! Read: https://t.co/JN9cLrethP
Load More...